As published in GoRV, July Edition 2020
The thing we have noticed most is that you just don't need as much stuff as you think you need! Being a full-time family living on the road in our Coromal caravan for the last 10 months has been the most freeing experience we could ever have imagined, and most of all it has made us become conscious consumers!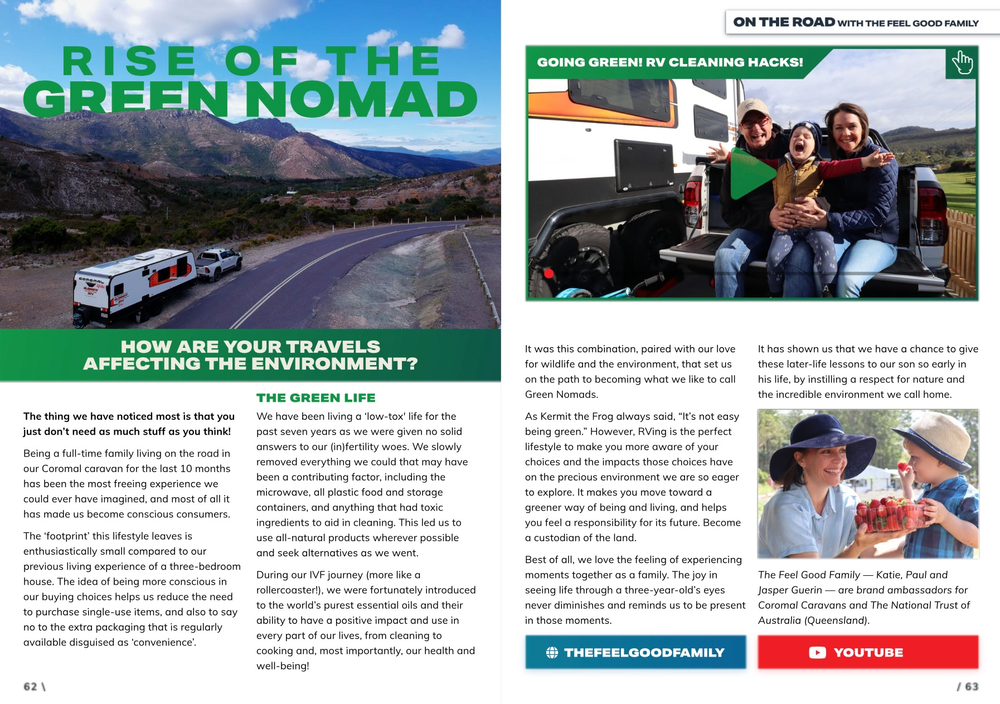 The 'footprint' this lifestyle leaves is enthusiastically small compared to our previous living experience of a 3 bedroom house. And the idea of being more conscious in our buying choices helps us reduce the need to be purchasing single use items, and also say no to the extra packaging that is regularly available disguised as 'convenience'.
We have been living a low-tox life for the past 7 years as we were given no solid answers to our [in]fertility woes. We slowly removed everything we could that may have been a contributing factor, including the microwave, all plastic food and storage containers, and anything that had toxic ingredients to aid in cleaning. This led us to use all natural products wherever possible and seek out alternatives as we went.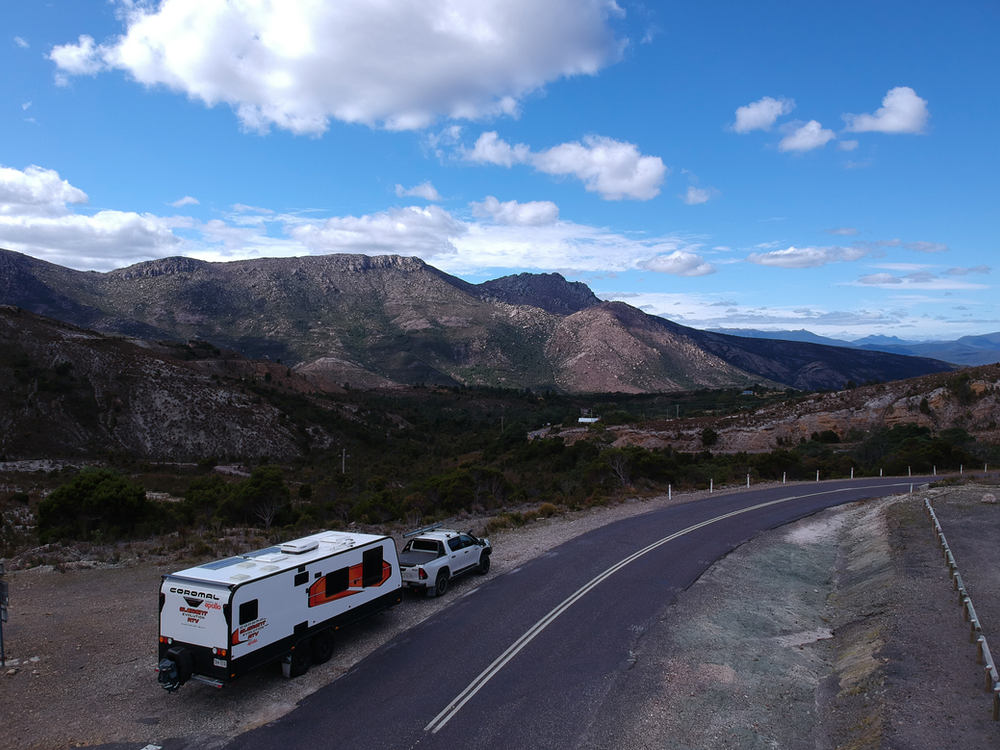 Very fortunately during our IVF journey (more like a rollercoaster!) we were introduced to the world's purest essential oils and their ability to have a positive impact and use in every part of our lives, from cleaning to cooking and most importantly our health and well-being! It was this combination, paired with our love for wildlife and the environment, that set us on the path to becoming what we like to call Green Nomads.
As Kermit The Frog always says "It's not easy being green", however RV'ing is the perfect lifestyle to make you more aware of your choices and the impacts those choices have on the precious environment we are so eager to explore. It makes you move toward a greener way of being and living, and helps you feel a responsibility for its future… become a custodian of the land!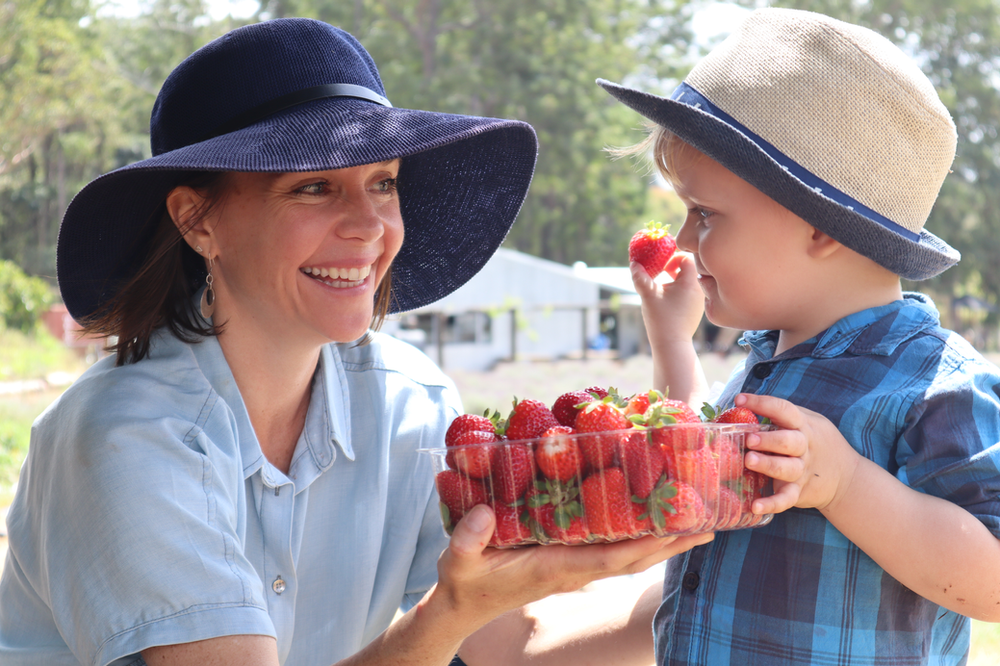 Best of all we love the feeling of experiencing moments together as a family. The joy in seeing life through a 3 year old's eyes never diminishes and reminds us to be present in those moments. It has shown us that we have a chance to be giving these later life lessons to our son so early in his life, by instilling a respect for nature and the incredible environment we call home.
Check out our RV CLEANING HACKS video for more information on going green.
~ Paul Guerin
New episodes of our Family Travel Australia series are released on YouTube every Sunday 6.30pm (AEST), with weekly Podcast episodes airing Friday's at 8.30pm (AEST).
Follow our adventures by subscribing to our YouTube Channel, Facebook and Instagram.