With Queensland #GoodToGo we have recently enjoyed our second visit to the spectacular Capricorn Region. We have absolutely fallen in love with this part of Queensland, and we know that you will too, so we wanted to bring you our Top 10 must see, must visit experiences and destinations within the Capricorn Region.
1. Carnarvon Gorge
Hands down Carnarvon Gorge would have to be our number one destination in our first year full time on the road. This spectacular national park boasts over 298,000ha of Queensland's central highlands. It is located about 720km by road north-west of Brisbane, and directly south west from Rockhampton on the coast. There are a number of short-walk options based around the main gorge track, with the full circuit Great Walk totalling 87km in length. Many of the short walks are very accessible and great for families. There is a rich Indigenous history, and that was one of the major highlights for us. The ochre stencils at Carnarvon are some of the finest examples of this type of Aboriginal imagery in Australia.
Other highlights include the towering sandstone cliffs of the Amphitheatre, the Indigenous Art Gallery showcasing rock wall art believed to be over 3500 years old, the Moss Garden with its waterfall and lush rainforest, and Wards Canyon was breathtakingly beautiful and a cool relief from the 38 degree day when we trekked in. Ancient king ferns grow beside
the crystal clear waters of the Carnarvon Creek, and the area is brimming with wildlife. We were lucky enough to even spot a platypus where we camped at Takarakka Bush Resort. Carnarvon Gorge is an absolute must and the number one destination to put on top of your bucket list.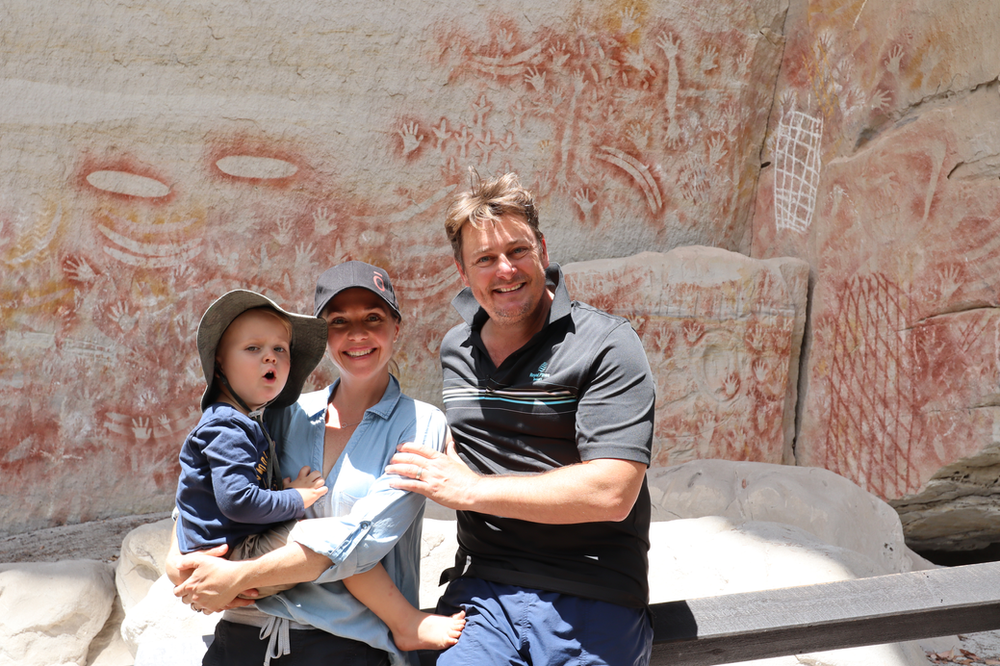 2. Pumpkin Island
Pumpkin Island is located on the spectacular Southern Great Barrier Reef and is Australia's best kept secret! The island is located 14km off the Yeppoon coast, with Yeppoon about 650km north of Brisbane and 1100km south of Cairns. The island is a tiny 6ha and you can literally walk around the entire island. The crystal clear turquoise waters and secluded relaxed atmosphere make for the ultimate get away from it all. There is an abundance of wildlife above and below the water, and the island is eco-friendly being recognised as Australasia's Most Sustainable Hotel. There are 7 self-catering beach cottages scattered across the island, that are all powered by the wind and the sun. The island's Sunset Lounge was a definite highlight, and whether you are a family, a couple or even a larger group, you can hire the entire island for a special occasion.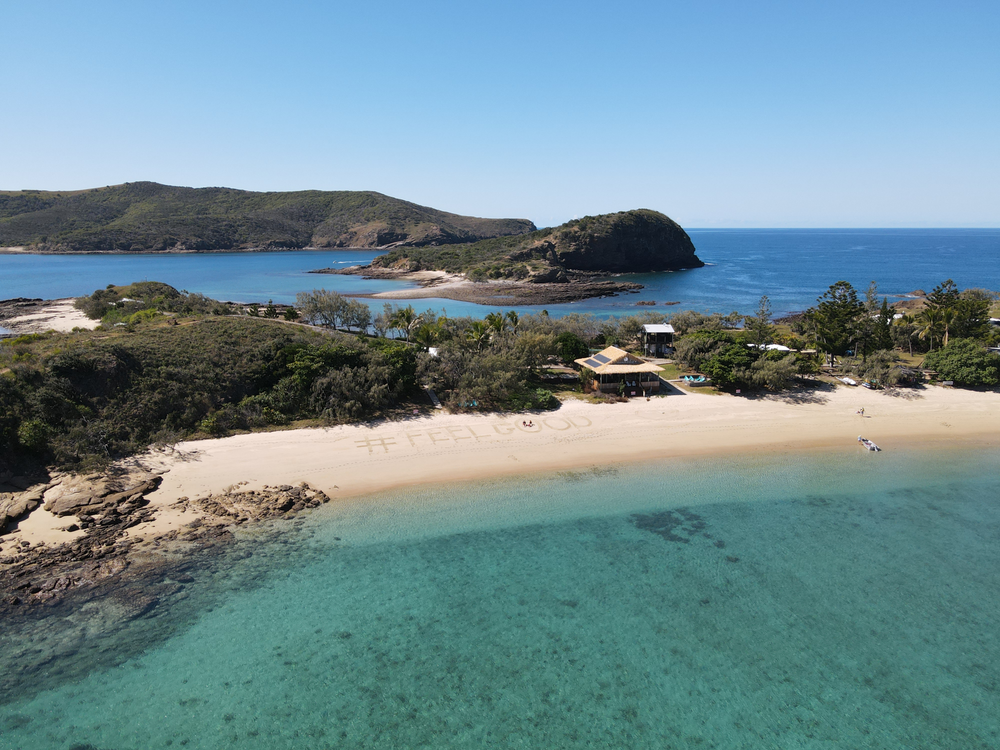 3. Capricorn Caves
At over 400 million years in the making, Capricorn Caves are an awe inspiring example of nature at its finest. Located an easy 30 minute drive north of Rockhampton, the caves boast the highest concentration of fossils found anywhere in the world. They offer a number of different tour experiences that cater for every member of the family including daily wheelchair-accessible guided cave tours, wild caving adventures that had our hearts racing and Paul's knees a little jelly, and abseiling down through the caves for the very brave! Onsite accommodation options include self-contained cabins, the Lodge, and a great bush camp with powered and unpowered sites for tents, caravans and motorhomes, and there is even a pool for those extra hot days.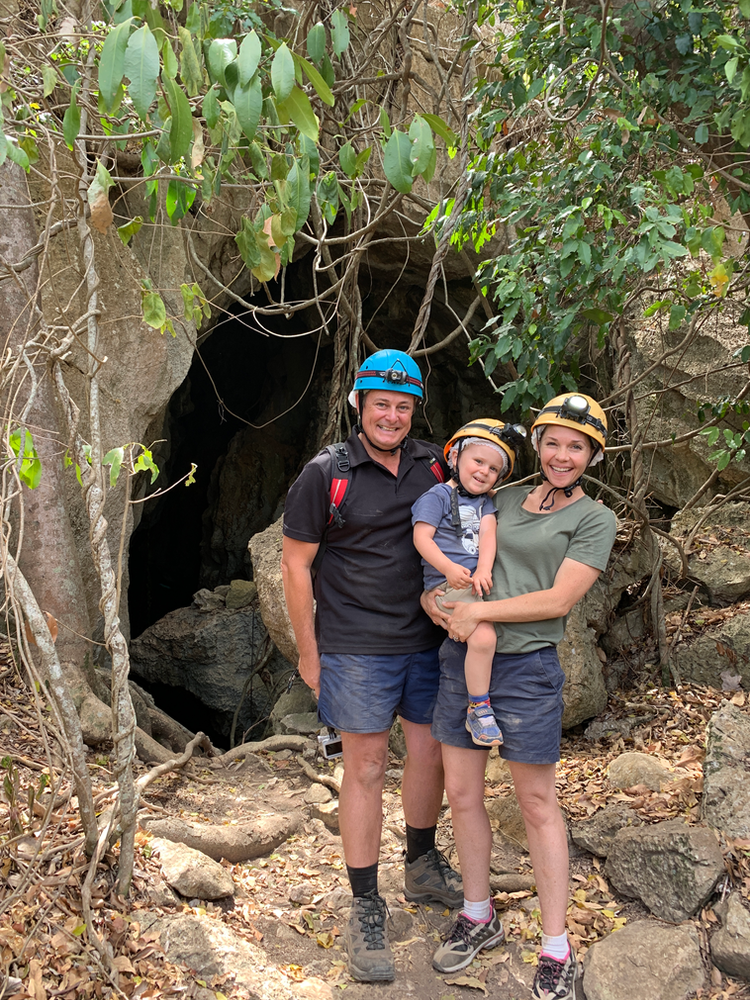 4. Rubyvale Miners Heritage | Sapphire Gemfields
Located in Queensland's Central Highlands, the Sapphire Gemfields are an easy 45 minute drive west of Emerald and cover almost 900 square kms. We visited Rubyvale Miners Heritage, Australia's largest underground walk-in sapphire mine experience. We had a fantastic time trying our hand at fossicking for sapphires, and there are plenty of accommodation options including caravan parks and camping in Emerald and the surrounding areas. We stayed at a fantastic caravan park, the Lake Maraboon Holiday Village and Paul even tried his hand red clawing on the Fairburn Dam.
5. Mt Hay Gemstone Tourist Park
Located 30 minutes west of Rockhampton, Mount Hay is an internationally known destination for thunderegg fossicking and the purchase of semi-precious Australian gemstone products, cut and polished in the Mount Hay factory. This is a great family friendly fossicking experience, and there are camping and caravan sites to stay overnight. Jasper especially loved this experience and it super safe for kids to get dirty looking for their very own unique piece of treasure! Something very cool for Jasper, is that the actual gemstones within the thundereggs are referred to as Rainforest Jasper.
6. Yeppoon Foreshore
Yeppoon is the spectacular beachside accommodation hub for the region and is known as the Heart of the Capricorn Coast. If you are a travelling family Yeppoon is the perfect location to entertain the entire tribe. With a multitude of free activities including the Keppel Kracken water park and the stunning Yeppoon Lagoon, these fantastic foreshore play areas offer year round swimming with first class restaurants and cafes to keep you satisfied. You will need at least a week to relax, unwind and explore the best of this beautiful coastline.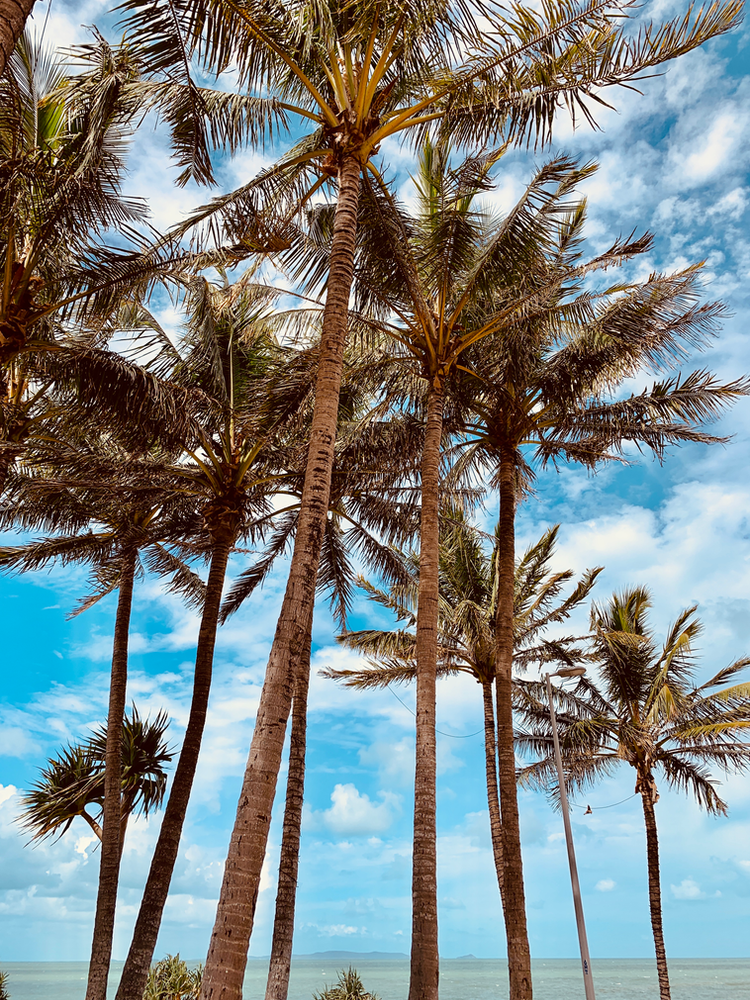 7. Mt Archer National Park
Rockhampton's highest peak is 604m above sea level and boasts incredible views of the entire city. It is the perfect vantage point to take in the surrounding ranges and is a wonderful location to enjoy a picnic, or take in a sunrise or sunset. The recently opened Nurim Circuit elevated boardwalk is world class, and is an easy 500m walk from the car park and showcases the best views from multiple lookouts. There is nature based playground for the kids and a number of other short bush walks. We enjoyed a toast with a glass of wine and cheese platter as a thanks and farewell for our incredible time in the region.
8. Rockhampton
Rockhampton is jammed packed with family friendly experiences! A few of our favourites include the Archer Park Rail Museum, a beautifully restored 1899 railway station and museum featuring the last remaining purrey steam tram in the world. Jasper absolutely loved this experience. We also loved visiting Kershaw Gardens, known as Rockhampton's "big backyard", every member of the family will love this space. There are spacious parklands, walking tracks, incredible play areas for kids, picnic areas and free BBQ's. Another must visit is the free Zoo and adjoining Botanic Gardens. With more than 60 species of native and exotic animals the kids will love exploring the Zoo and catching some of the free keeper talks.
9. Byfield National Park
Byfield National Park is a beautiful blend of rugged mountain ranges, massive sand dunes, remote beaches and campgrounds, pine plantations and rainforest fringed creeks. Located 40km north of Yeppoon, Ferns Hideaway Wilderness Resort is a perfect base to set up camp and explore the 15,000 hectares and surrounding conservation park. Whether you want to four-wheel drive, hike, fish or walk for miles on a secluded beach, your choice of activities here are endless. We especially loved taking the Canadian canoes for a spectacular paddle down Waterpark Creek and best of all this is included free to all guests of Ferns.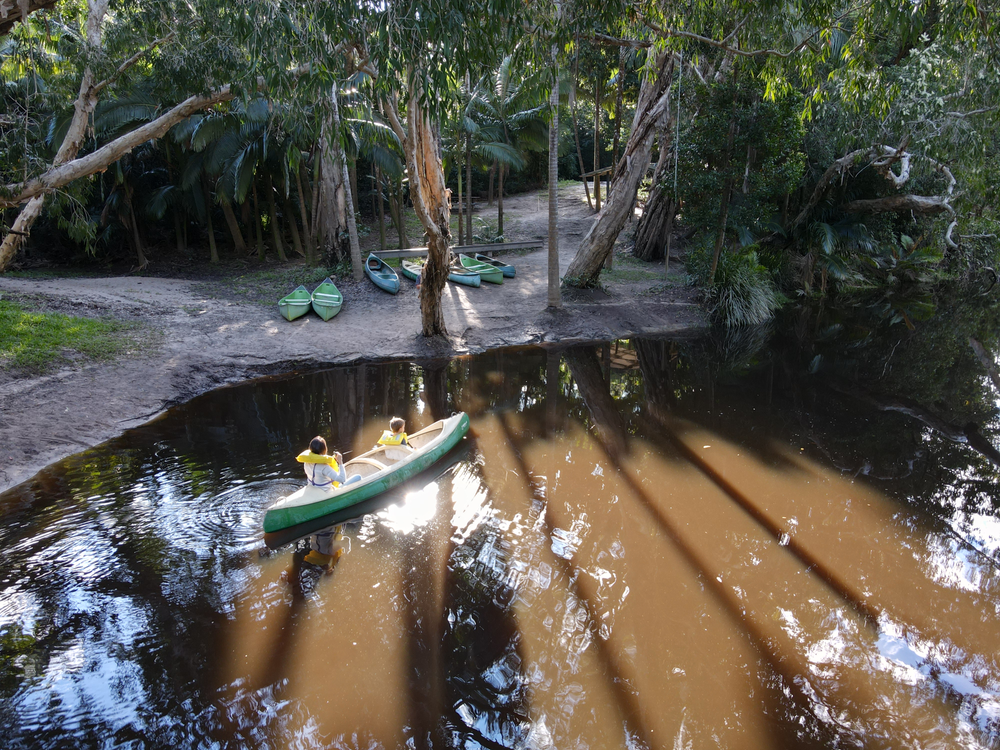 10. Great Keppel Island
Great Keppel Island is a short 30-minute Fast Cat ferry ride from the Yeppoon marina and boasts 17 of Australia's most outstanding secluded white sand beaches! With varying accommodation options on the island, The Holiday Village hosted by Geoffrey Mercer, offers self-catered 'Budget Boutique' accommodation for every style of traveller. From glamping tents to 1, 2 and 3 bedroom villas, or you can even pitch your own tent. Activities range from island hiking trails, fishing, snorkelling and scuba diving, or lazing under palm trees in a hammock for the day! The sounds of the crystal clear turquoise water will lullaby you to sleep in this pristine island escape! It's definitely not Ok Keppel Island, it's Great Keppel Island!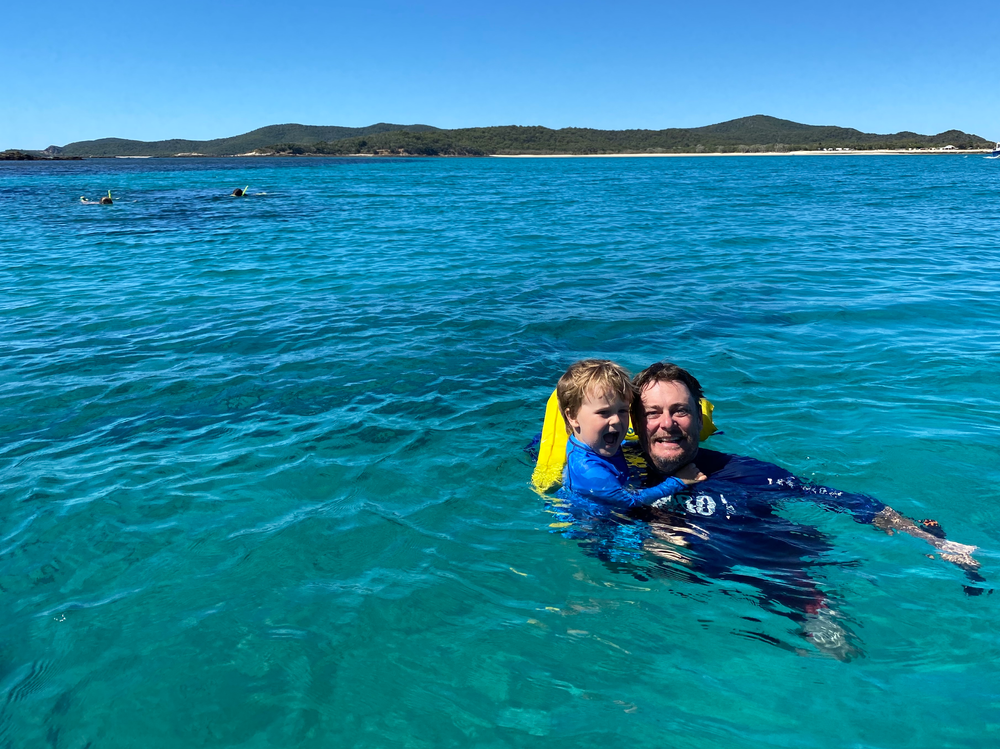 So there it is, our Top 10 must see, must add to your bucket list destinations within the Capricorn Region. We have loved our time here and can't wait to visit again!
For more details on the Capricorn region check out ,visitcapricorn.com.au
~ Katie Guerin
New episodes of our Family Travel Australia series are released on YouTube every Sunday 6.30pm (AEST), with weekly Podcast episodes airing Friday's at 8.30pm (AEST).
Follow our adventures by subscribing to our YouTube Channel, Facebook and Instagram.