As published in GoRV, November Edition 2020
If you love the idea of a good treasure hunt or fancy a spot of fossicking, the many hidden treasures to be found along the Dig the Tropic trail that connects the Outback to the Reef make a fantastic road trip the entire family will enjoy. The 15 points of interest spanning over 1200kms include gemstones, dinosaurs and volcanoes, and provide a wonderful opportunity to experience a living museum created by ancient events left behind.
We broke the trail up into a number of shorter road trips, and recently followed the Tropic of Capricorn between Yeppoon and Emerald to discover some of Mother Nature's finest creations. Here's our top 3 experiences from this section of the trail.
1. Capricorn Caves
At over 400 million years in the making, Capricorn Caves are an awe inspiring example of nature at its finest. Located an easy 30 minute drive north of Rockhampton, the caves boast the highest concentration of fossils found anywhere in the world. They offer a number of different tour experiences that cater for every member of the family including daily wheelchair-accessible guided cave tours, wild caving adventures that had our hearts racing, and abseiling down through the caves for the very brave! Onsite accommodation options include self-contained cabins, the Lodge, and a great bush camp with powered and unpowered sites for tents, caravans and motorhomes.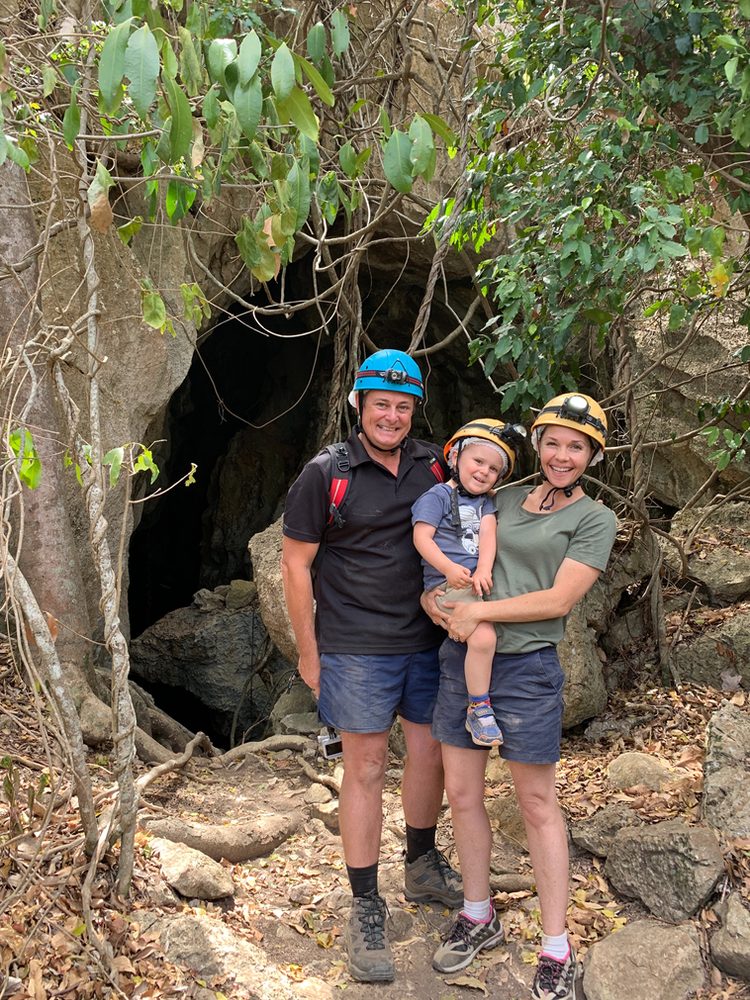 2. Mt Hay Gemstone Tourist Park
Located 30 minutes west of Rockhampton, Mount Hay is an internationally known destination for thunderegg fossicking and the purchase of semi-precious Australian gemstone products, cut and polished in the Mount Hay factory. This is a great family friendly fossicking experience, and there are camping and caravan sites to stay overnight. Our 4 year old Jasper especially loved this experience and it is super safe for the kids to get dirty and have fun looking for their very own unique piece of treasure!
https://www.aradon.com.au/mt-hay-gemstone-tourist-park
3. Sapphire Gemfields
Located in Queensland's Central Highlands, the Sapphire Gemfields are an easy 45 minute drive west of Emerald and cover almost 900 square kms. We visited Rubyvale Miners Heritage, Australia's largest underground walk-in sapphire mine experience and had a fantastic time trying our hand at fossicking. There are plenty of accommodation options in the region including caravan parks and camping, and we stayed at the Lake Maraboon Holiday Village just south of Emerald on the Fairburn Dam. Be sure to stop into the Rubyvale Gem Gallery to meet the Brown family and view their range of bespoke jewellery featuring some of the world's best gemstones mined direct from their Rubyvale family mine.
https://rubyvalegemgallery.com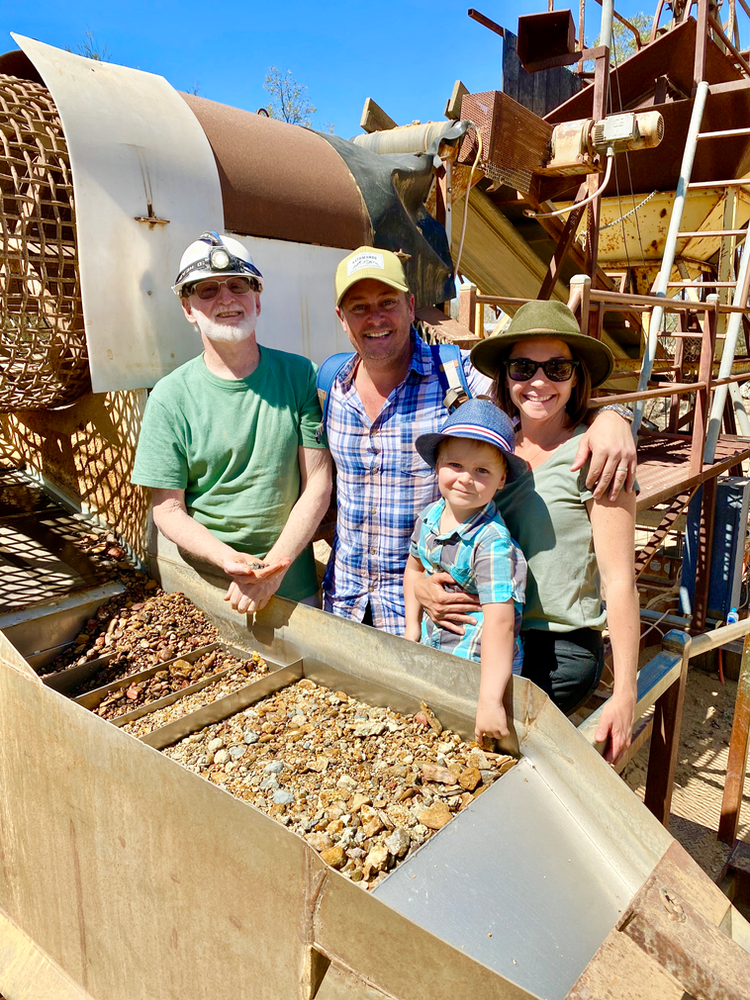 For more details on the Dig The Tropic trail visit www.visitcapricorn.com.au
~ Katie Guerin
New episodes of our Family Travel Australia series are released on YouTube every Sunday 6.30pm (AEST), with weekly Podcast episodes airing Friday's at 8.30pm (AEST).
Follow our adventures by subscribing to our YouTube Channel, Facebook and Instagram.