As published in GoRV, August Edition 2020
With its picture perfect beaches, pristine national parks and perfect island getaways that rival any south pacific destination, the Capricorn Coast will entice you to adjust your current bucket list and plan a visit to this spectacular coastal region of Central Queensland.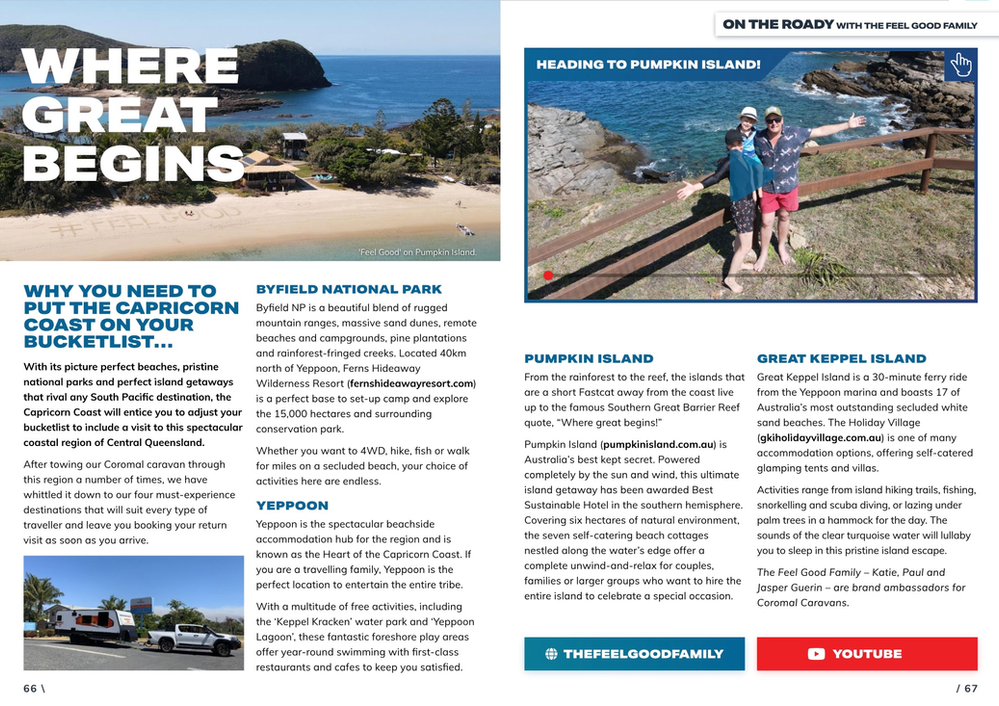 After towing our Coromal caravan through this region a number of times, we have whittled it down to our 4 must experience destinations that will suit every type of traveller and leave you booking your return visit as soon as you arrive.
Byfield National Park is a beautiful blend of rugged mountain ranges, massive sand dunes, remote beaches and campgrounds, pine plantations and rainforest fringed creeks. Located 40km north of Yeppoon, Ferns Hideaway Wilderness Resort is a perfect base to set up camp and explore the 15,000 hectares and surrounding conservation park. Whether you want to four-wheel drive, hike, fish or walk for miles on a secluded beach, your choice of activities here are endless. fernshideawayresort.com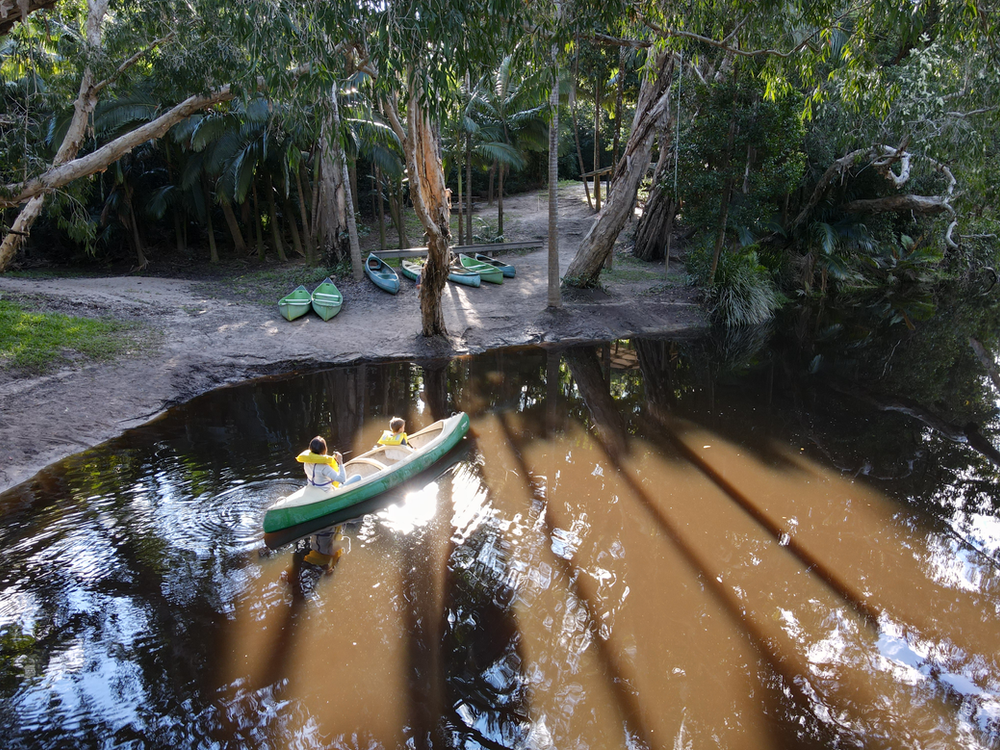 Yeppoon is the spectacular beachside accommodation hub for the region and is known as the Heart of the Capricorn Coast. If you are a travelling family Yeppoon is the perfect location to entertain the entire tribe. With a multitude of free activities including the 'Keppel Kracken' water park and 'Yeppoon Lagoon', these fantastic foreshore play areas offer year round swimming with first class restaurants and cafes to keep you satisfied.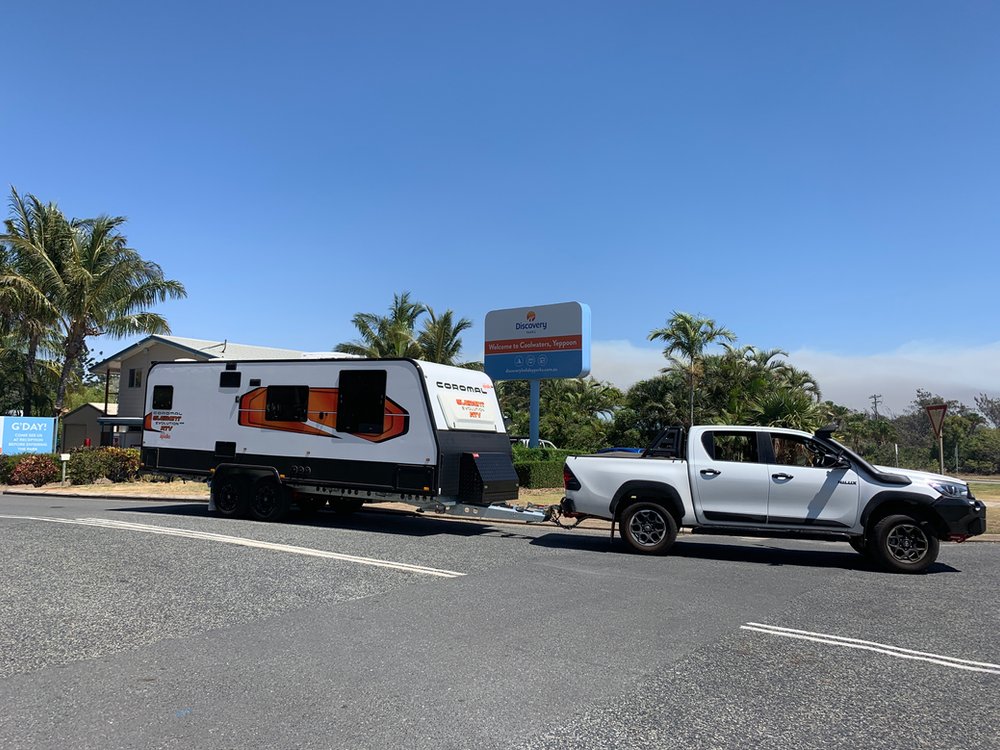 From the rainforest to the reef, the islands that are a short Fastcat away from the coast live up to their famous Southern Great Barrier Reef quote of "Where great begins!"
Pumpkin Island is Australia's best kept secret! Powered completely by the sun and wind, this ultimate island getaway has been recognised and awarded the Best Sustainable Hotel in the southern hemisphere. Covering 6 hectares of natural environment, the 7 self-catering beach cottages nestled along the water's edge, offer a complete unwind and relax for couples, families or larger groups who want to hire the entire island to celebrate a special occasion! pumpkinisland.com.au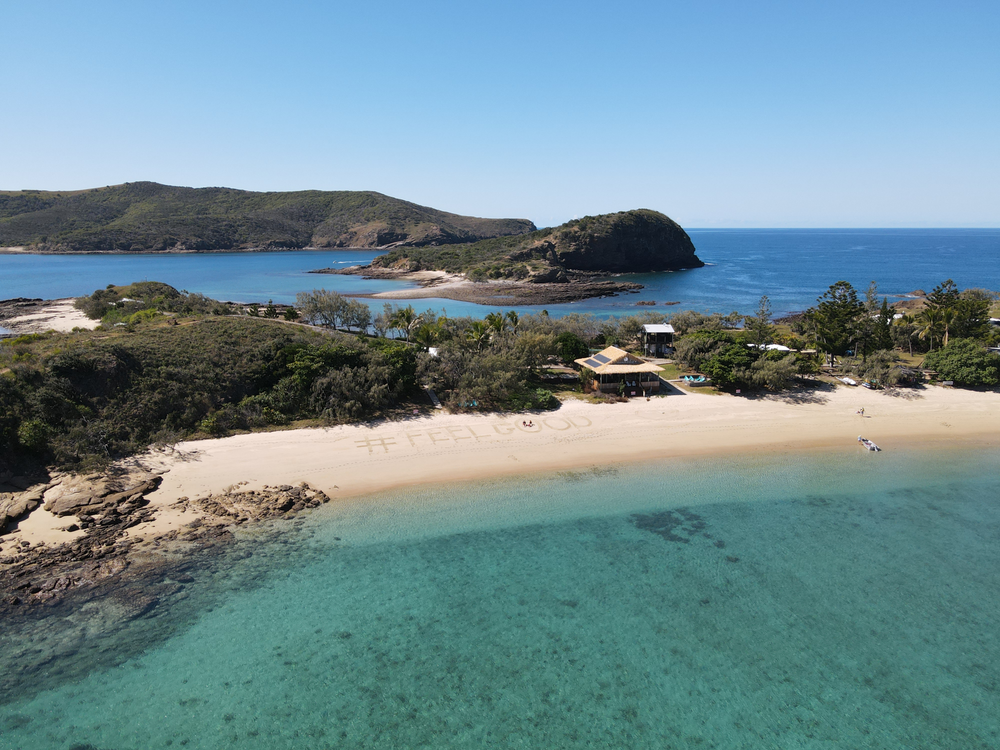 Great Keppel Island is a short 30-minute ferry ride from the Yeppoon marina and boasts 17 of Australia's most outstanding secluded white sand beaches! With varying accommodation options on the island, The Holiday Villagehosted by Geoffrey Mercer, offers self-catered 'Budget Boutique' glamping tents, and 1, 2 and 3 bedroom villas. Activities range from island hiking trails, fishing, snorkelling and scuba diving, or lazing under palm trees in a hammock for the day! The sounds of the crystal clear turquoise water will lullaby you to sleep in this pristine island escape! gkiholidayvillage.com.au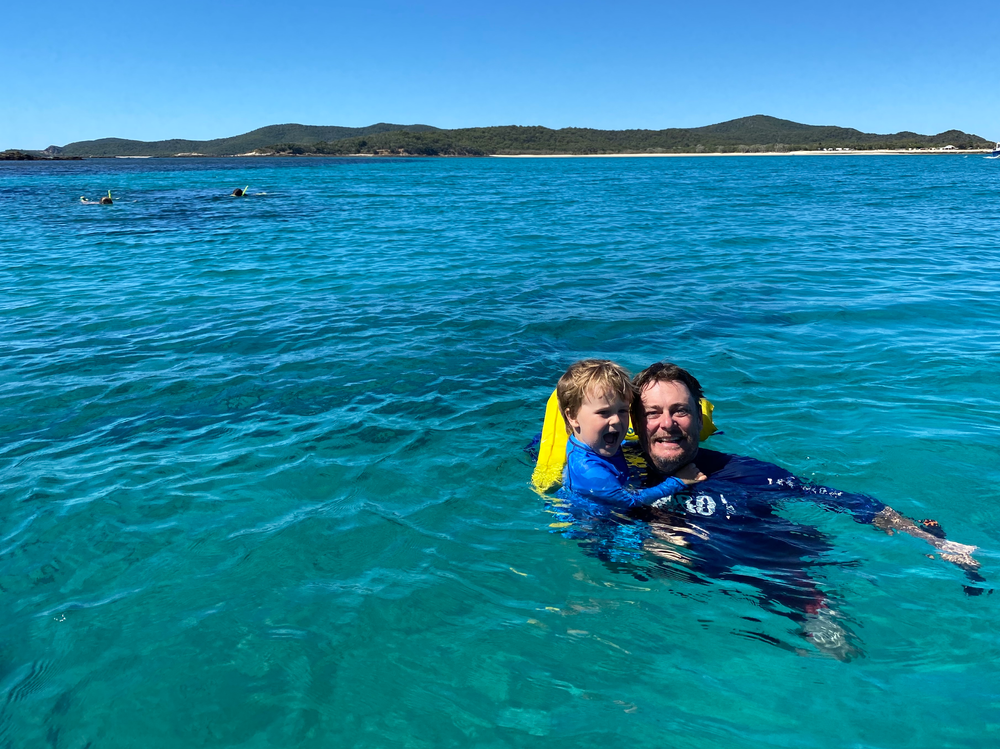 For more details on the Capricorn region check out ,visitcapricorn.com.au
Watch our PUMPKIN ISLAND PARADISE video for more island inspiration.
~ Paul Guerin
New episodes of our Family Travel Australia series are released on YouTube every Sunday 6.30pm (AEST), with weekly Podcast episodes airing Friday's at 8.30pm (AEST).
Follow our adventures by subscribing to our YouTube Channel, Facebook and Instagram.