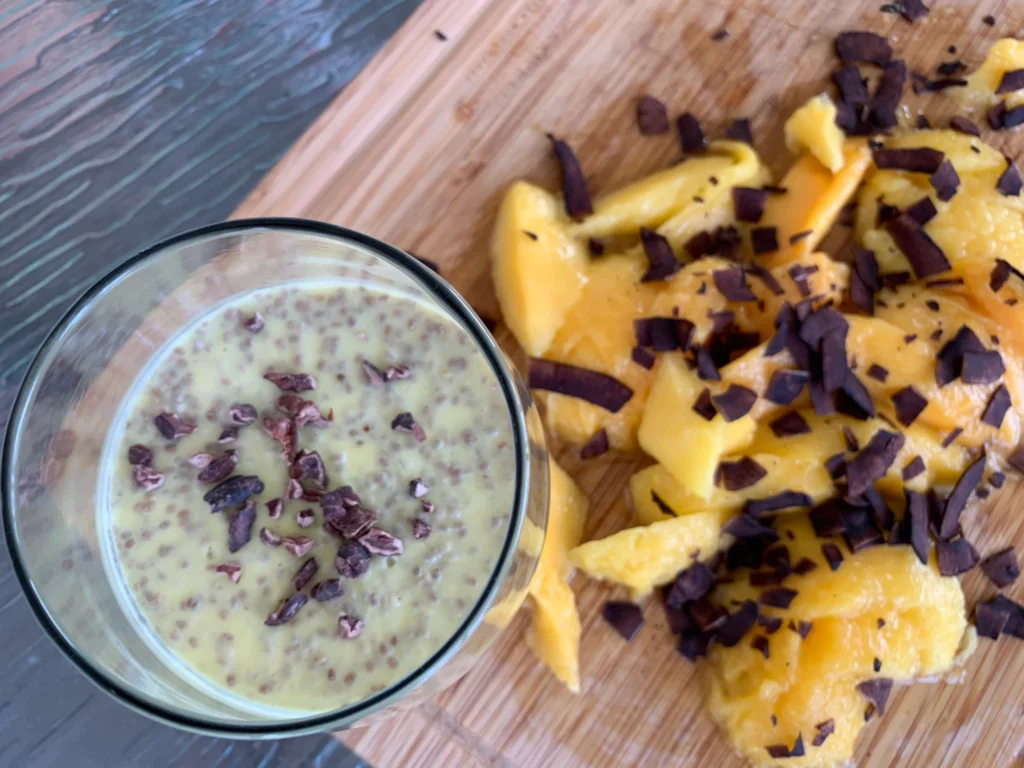 Breakfast or dessert? Dessert for breakfast? This deliciously healthy and super simple-to-make Chia Pudding recipe will have you coming back for seconds every time!
Despite their tiny size, chia seeds are packed full of important nutrients.They are an excellent source of omega-3 fatty acids, are rich in antioxidants, fibre, iron, calcium and protein.
Ingredients
1 ripe mango, peeled and diced
Small piece of ginger, peeled and sliced
1 drops dōTERRA Ginger Essential Oil *
1 cup coconut milk (or milk of choice)
1 teaspoon maple syrup or honey
Juice of 1 lime
1/4 cup chia seeds
1/2 cup flaked coconut, toasted
1/2 cup pistachios (or nuts of choice), toasted
Extra summer fruit, to serve
Instructions
Combine the mango, ginger/essential oil, coconut milk, maple syrup/honey and lime juice in a food processor or Thermomix and blend until really smooth.
Pour the mixture into a bowl, add the chia seeds and whisk together to combine.
Pour the mixture into equal glasses. Let the puddings chill in the fridge for at least 3 hours, or overnight, then serve sprinkled with toasted coconut, pistachios/nuts and extra fruit. Enjoy!
* When cooking with essential oils only use the highest quality purest oils available. We choose dōTERRA for this reason.