From the Thermomix Basic Cookbook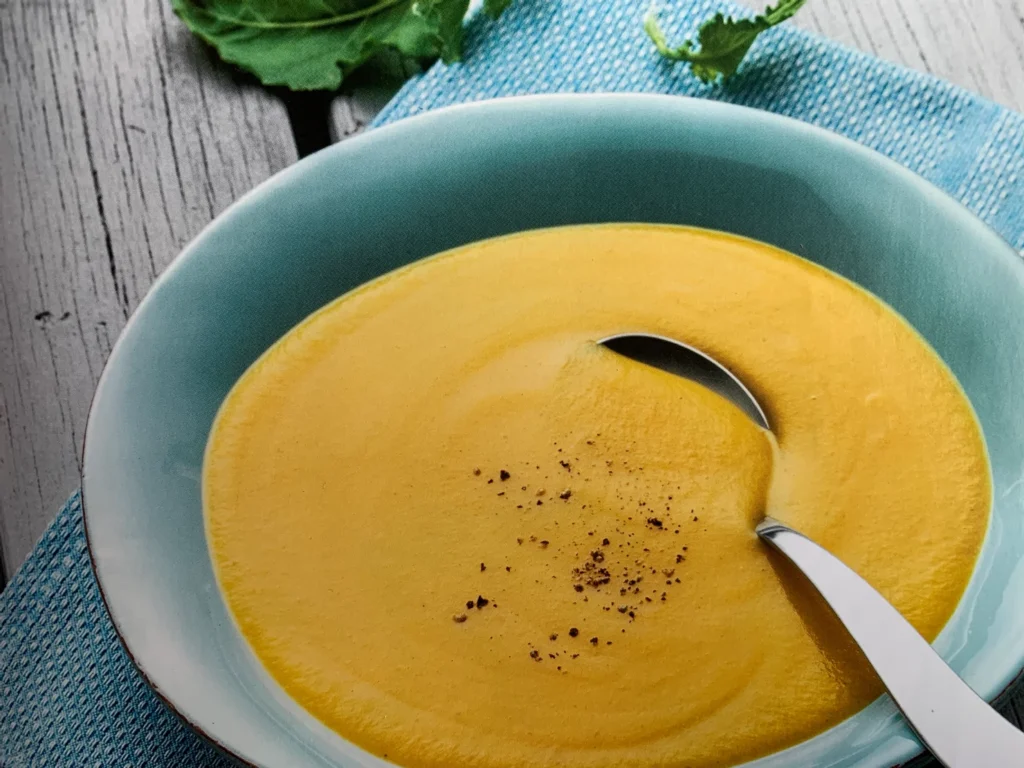 We make this delicious and nutritious soup in our Thermomix, however it can easily be adapted to the stove top using a blender in the final step.
Ingredients
300g potatoes (cut into 3cm)
1 tomato, cut into halves
80g onion, cut into halves
1 garlic clove
400g mixed vegetables (carrots, leek etc)
Vegetable stock
Ground black pepper, to taste
600g water
20g butter or olive oil
Instructions
Place potatoes, tomato, onion, garlic, mixed vegetables, stock, pepper and water into Thermomix mixing bowl and cook 25mins/100 degrees celsius/speed 1. (If cooking on a stove top, add all ingredients to a large soup pot and simmer over low/medium heat until vegetables are cooked through and soft)
Add butter or olive oil and blend 1min/speed 5-10, increasing speed gradually. (If using a blender, add small amounts to your blender and blend slowly, gradually increasing speed to avoid mixture overflowing)
Serve hot with an extra sprinkle of black pepper.